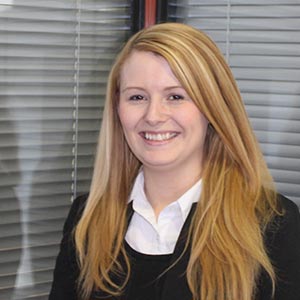 Payroll Technician, Bookkeeper & Accounts Assistant
Certified IPASS Payroll Technician, Bookkeeper and Accounts Assistant with 12 years' experience.
Kay is a native of Carbury, Co. Kildare. She joined our team in McMahon & Co Accountants Kildare in January 2015. She brings a wealth of experience in administration, bookkeeping, customer service, vat and payroll.
We find Kay to be to be hard working and diligent with excellent attention to detail. Kay is friendly, positive, and highly professional.
Kay has received certificates in ECDL, Bookkeeping & Payroll Manual & Computerised and from IPASS – Irish Payroll Association. Kay continues to upskill, enjoys learning and strives to develop her knowledge in all aspects of Accounting in the future.
Here at McMahon & Co we offer free seminars to our clients and also local businesses, Kay works with the partners of the firm Frank & Karl to organise these events and with key speakers to ensure our clients and also possible clients get the most from the events as a networking opportunity and also to gain skills to improve all aspects of their business